Live Video Streaming Services in Australia
With 10 years experience and 1000s of hours of LIVE broadcasting, you're in safe hands
A bit about us
Experience Matters
When You're LIVE you get one chance to do it right. With 10 years experience & 1000's of hours of LIVE broadcasting, you're in safe hands – We'll take care of the Tech so you can focus on the content – Go Live With Us
Are you planning your next corporate conference or event? Streaming your event live allows those who can't be there in person still get the full benefit of networking and information sharing. Live streaming gives you the benefit of reaching more people and helping your business grow.
ONSITE PRODUCTION
Need live streaming services in the Hunter?
Get in touch with us!
Wherever you are, we come to you
Why live stream?
Live streaming is a powerful way to connect with your audience, promote your product or service, and generate exposure for your business.
Connect with
your audience
Live streaming allows you to connect directly with your audience and answer their questions in real-time. This allows you to build trust and credibility with potential customers and gives them a unique opportunity to see how your business works in action.
Promote your
product or service
Live streaming can also be used to promote your product or service. By demonstrating how your product or service works, you can convince potential customers that it's the right solution for them.
Generate exposure
for your business
Live streaming can help you gain exposure for your business. By sharing your project live, you give your target customers the opportunity to learn more about you and what you do. This will increase the chances of attracting new customers and generating leads from this audience.
Increase revenue opportunities
Last but not least, live streaming can also increase revenue opportunities for your business. By sharing valuable content live, you can attract new viewers who may be interested in purchasing products or services from you later on down the line.
We make it easy to connect with unlimited viewers on every platform
Professional broadcast gear and an Industry leading CDN means an UNLIMITED audience will watch your event on ANY DEVICE with no buffering. Be Live on multiple platforms at the same time – YouTube, Facebook, LinkedIn, Twitter, Twitch and Instagram. Or drop our white Label video player on any website. PERFECT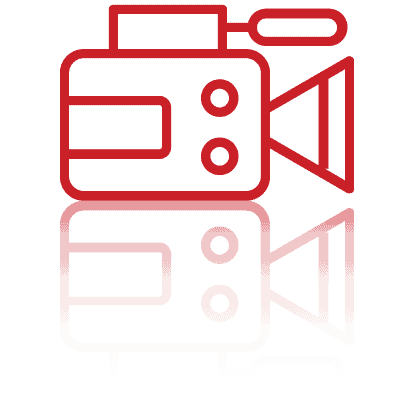 Multi-camera
events
From a single cam shoot through to multiple cameras, remote inputs, Video cranes and more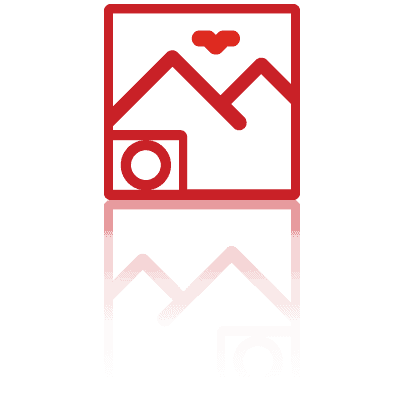 Customised
Graphics
Watermarks, Corporate logos and branding colours are all custom built so your brand is centre stage
Perfect
Audio
Never mess around with poor quality audio! All our hardware is integrated professional equipment
Instant
Replay
The minute your LIVE event ends its instantly available for people to watch again in the same player 
BENEFITS OF LIVE STREAMING
Open Yourself to a Global Audience
With the world more connected today, many businesses can now go global. Streaming allows you to connect a global audience to your live events from anywhere in the world. When you open your event to a global audience, you're opening your business to more potential customers which can lead to growth.
Open Yourself to a Global Audience
With the world more connected today, many businesses can now go global. Streaming allows you to connect a global audience to your live events from anywhere in the world. When you open your event to a global audience, you're opening your business to more potential customers which can lead to growth.
Streaming Websites We Work With
Over the last few years, remote working and virtual meetings have become the go-to for many businesses. We work with a range of remote and virtual solutions that can be incorporated into your livestream events including:
Slido

Vimeo

Google docs

Zoom

MS Teams
Whatever the solution or service you use, we can work with you to ensure that your next event runs smoothly.
Why choose BLive?
With our years of experience, we've honed our skills and services to provide the best professional services customised to our clients' needs. We work with a range of businesses and industries, from Government entities, banking corporations, health sector, and universities through to technology, beauty, and more. We've built a strong portfolio of clients who trust us with their live streaming needs. A few include:
NSW Health

NSW Parliament

Greater Bank

Newcastle Permanent

University of Western Sydney

Loreal

CAN

Primary Health Network

St John's Ambulance

UberEats

Australian Defence Force
We provide a range of quality services you won't find elsewhere.
Our audience analytics are in-depth and give you a genuine return on your investment. We can provide you with, not just your view numbers, but how many unique viewers you had, their base demographics, and the device they viewed your event on. This then allows you to tailor your marketing or further presentations toward your key audience.
Flexible Support and Services
You'll need a strong support network when running live streaming events – things can go wrong, schedules may change, and people aren't always available – that's the nature of many businesses. Our flexible support and services play an integral role in our video streaming services in Australia, and we can react when your situation changes.
With over 10 years' experience in the industry, we understand that there are factors outside your control that can change at any time – our team is equipped with the tools and skills to ensure your next event runs smoothly. We'll provide you with the support when you need it.
Whether you have a tight turnaround on a live stream meeting, or you need to send an urgent update out to your community – you can rely on BLive to be there.
Get in touch and see how we can help your next live stream be a huge success.
Maximise Your Viewing Numbers
Live video streaming in Australia is all about maximising your audience numbers. BLive can do more than just live streaming, even on your website. We can help you maximise your reach through streaming on multiple platforms including Facebook, YouTube, Twitter, LinkedIn, Instagram, or your website.
On top of this, we provide multi-cameras in our standard package which ensures you send out a professionally produced live stream of your event. This elevates your brand while providing your audience with a better viewing experience.
Conferences, Fundraising, and Gala Events
Getting a high-quality commentator or MC for your event can be difficult. The experienced commentator or MC should elevate and entertain an audience but the most important part is to ensure that they communicate key information effectively to the audience at hand. Blive has worked with hundreds of commentators and MCs in the past 9 years and at this point we only put our trust to 4 people. If you're looking for live streaming services in Sydney and require someone who has the capability and charisma, BLive can connect you with the right person.
Let BLive help you take your next event to another level.
Unmatched Live Streaming Newcastle
Whether you are live streaming in Newcastle, the Hunter Valley, Sydney, or anywhere else across the country, BLive will make your live events as easy as possible. 
We know that when it comes to conferences, meetings, and events, you have a lot of planning to do, so our experienced team does what they can to ensure they provide an efficient and professional support service to your team.
Planning events and conferences can be stressful. We take care of the technical side of things, so you don't have to – leaving your audience engaged, entertained, and above all, leave with compelling value.